Make Creative Count
Build best-in-class creative informed by AI technology
Discover a new understanding of your content with a globally centralized datalake
Run creatives that reliably deliver against your business goals
Rapidly scale & enhance manual creative processes with automation
Maximize the impact of every creative decision
Trusted by the world's leading brands
Creative has the single biggest influence on campaign effectiveness - yet how it works is the least understood part of the marketing mix. Until now.
increase in ad recall for ads that meet platform best practice
increase in brand uplift for consistently branded creatives
more effective campaigns for those creatively awarded
Measure thousands of elements in your content through creative data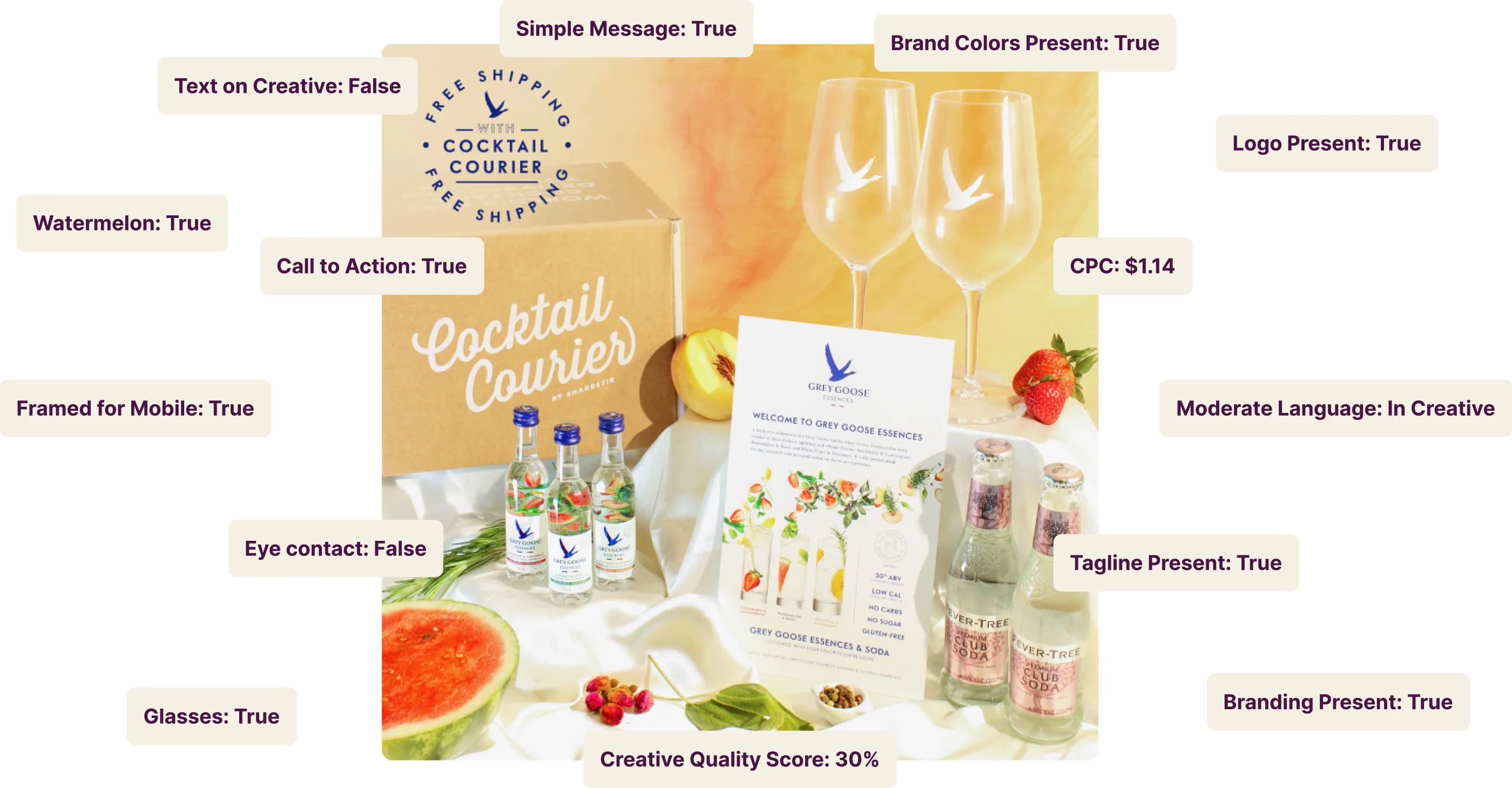 Measure all creative, everywhere, through your global creative data platform
Used by thousands of marketers across 130 markets. In 70 languages. 1000+ agencies.
"We're freeing the team up to optimize creative and focus on developing more effective content."
Nandus du Plessis
Global Head of Content Excellence
AB Inbev
"We can now identify the creative elements that make our messages more relevant for our consumers."
Sorin Patilinet
Global Insights Director
Mars
"The CreativeX tools simplify the process. As a result, our creative quality score is now over 50%."
Ram Vythilingam
Senior CMI and Content Lead
Unilever
Discover how Heineken drove creative quality across their global marketing content
Discover how Heineken drove creative quality across their global marketing content
Effectiveness gains achieved by Heineken in less than a year
essential creative elements
mapped to brand uplift
increase to Creative Quality
Score
incremental lift to brand
value on Facebook